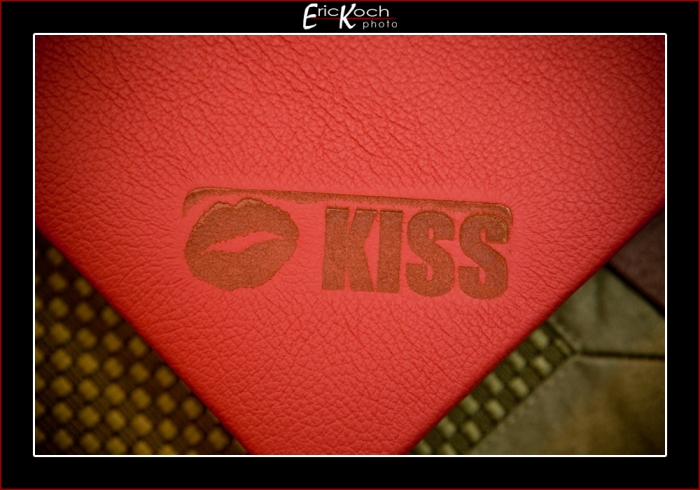 (Just a note, the KISS logo only appears on studio sample albums and DOES NOT appear on finished wedding albums, but it is so cool I had to show it off.)
I got my KISS wedding album in today and I love it (see my original post about getting KISS'ed here). It is everything I was hoping it would be and more. The leather cover is blissfully soft, supple and a beautiful deep red (they are also available in Black, Blue, Green, Tan and Brown). The pages are just the right thickness and printed perfectly. The 12×24 spread size makes for a wonderful palette to design on. The square format also makes it possible to have the same album design printed on less expensive smaller albums for parents. I could go on and on, but I think some photos will do it much more justice. I have also included a slideshow of the designed pages I used in this demo album.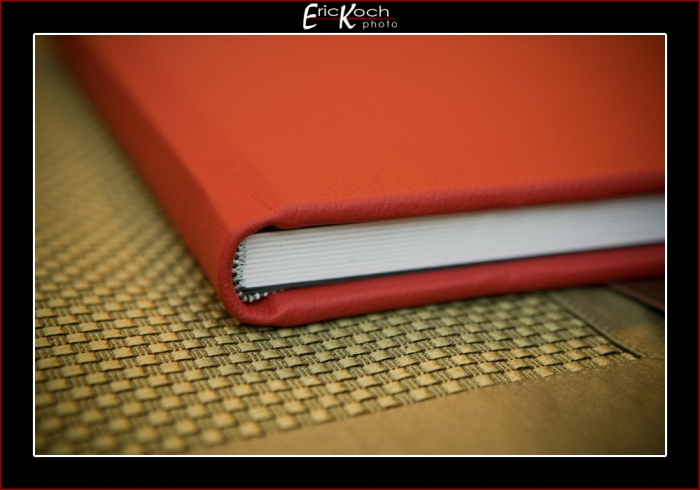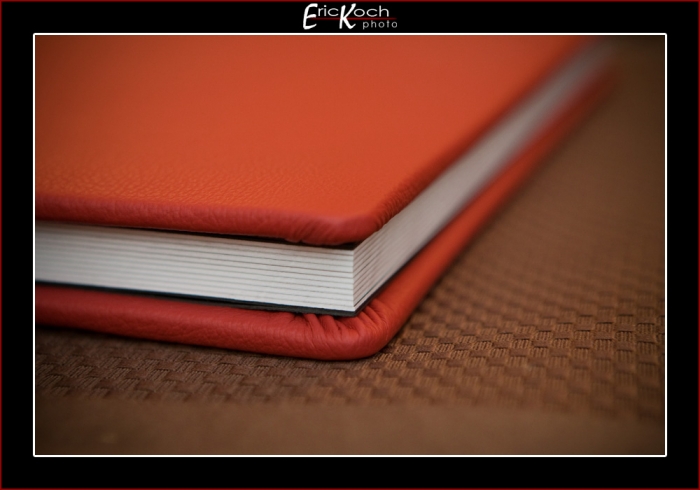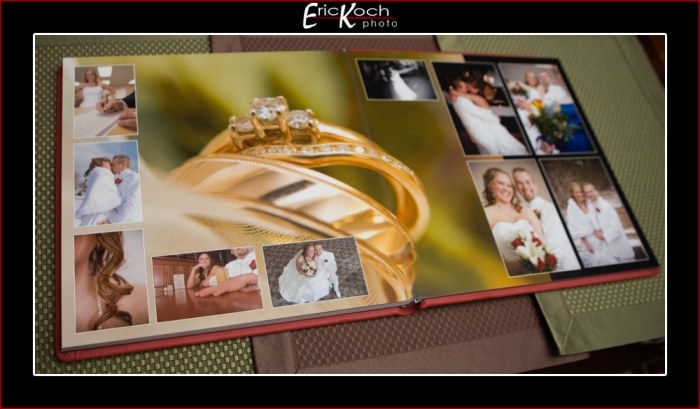 They come in a nice fabric case to keep them from getting scuffed as you show it off to everyone you know.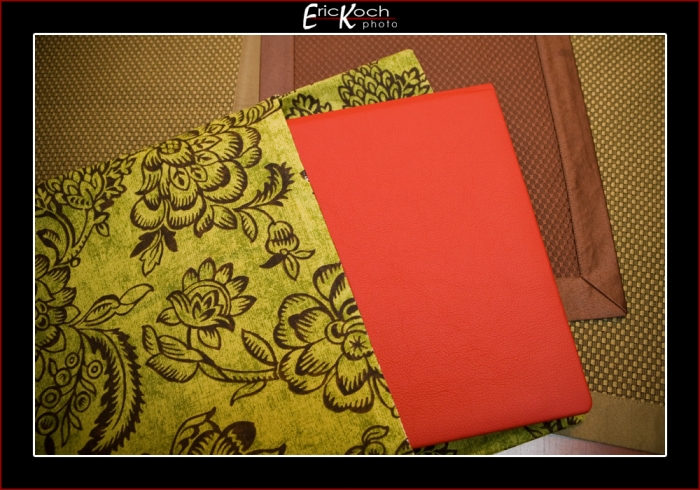 The pages lay perfectly flat as you flip through the album. Just one of those features that you don't realize how nice it is until you see it in person.